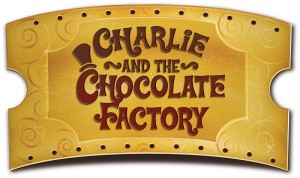 In class 3 we have been reading Charlie and The Chocolate Factory by Roald Dahl. We have been practising our persuasive writing skills.  We have had lots of fun applying for the job as Chief Chocolate Taster at Willy Wonkas factory.  We'd love to know what you think about them.
Wanted – A sweet tooth and creative mind.
Mr Willy Wonka seeks a chocolate expert to join his team to help ensure that all of the Wonka products are perfect. The ideal candidate will have all their own teeth, the ability to eat sweets all day without being sick and lots and lots of experience in munching, crunching, melting and chewing chocolate. Other duties will include the testing of Everlasting Gobstoppers, jellies, jelly beans and candy canes. You must be prepared to take your work home with you. People trying to lose weight or seeking a healthy lifestyle need not apply.
Closing date: Friday 15th January 2016